Mayflower Park Fireworks & 'Strawfie' for CF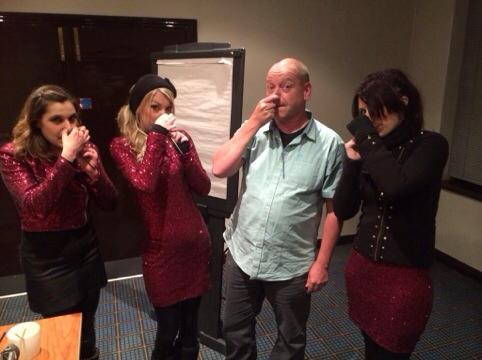 We were delighted to be asked to perform at The Mayflower Park Fireworks in Southampton again this year.
Working with Wave FM is always a delight and the crowd were fantastic! They enjoyed our 15 minute set including renditions of Kashmir, Palladio, Feeling Good and Children.
We also took part in the Cystic Fibrosis Trust 'Strawfie' campaign to raise awareness of Cystic Fibrosis!
Here our selfie 'strawfie' with Andy of Wave 105.com
To find out more – please visit www.breathewithme.info