Venus Awards – 18th September 2015 – The Lighthouse in Poole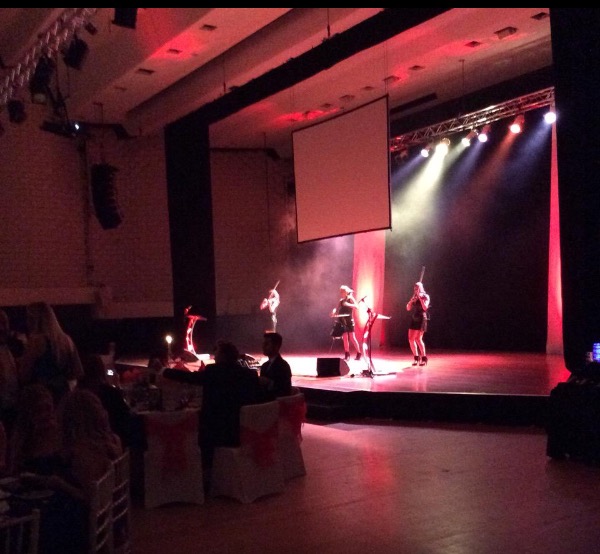 We were delighted to be asked to perform for the Venus Awards at The Lighthouse in Poole on Friday 18th September 2015.
The awards evening is put on to celebrate and recognise inspirational woman in business.    It was sponsored by various companies, including Heart FM.
We started the evening off with the beats and bass of Led Zeplin's Kashmir and enjoyed the Lighthouses technical experience with both sound and lighting which enhanced our performance.  We then went on to Karl Jenkins Palladio and an upbeat and fun Jai Ho!
We then left the stage for awards to be given and announced and re-joined the evening with our rendition of Feeling Good, then an up tempo 'Rather Be' by Clean Bandit, finishing off with one of our all time favourites, Robert Miles' 'Children'.