Wessex Heartbeat at Romsey Abbey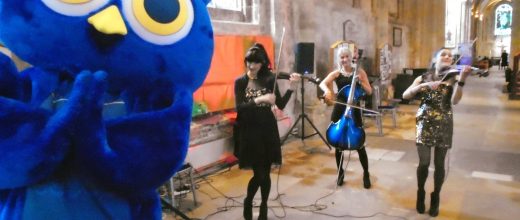 We thoroughly enjoyed performing for Wessex Heartbeat's 25th anniversary ball on Friday 9th June.
This took place in the stunning Romsey Abbey and we were joined by many other talented musicians.
We were also joined unexpectedly by the Eric Robinson dancing owl – who we got rather attached to after his quite frankly amazing dancing to Jai Ho – who knew owls could dance?!